SME ACCOUNTING & BOOKKEEPING SERVICES
It's not quite as simple to achieve competitive positions without the right partner of your side. At SME Accounting, we assist both big and small businesses in managing their bookkeeping service which enables them to stay on track with our outsourcing bookkeeping services. Be it in Cranbourne, Pakenham or Narre Warren, We are there for you.
Our certified Accountants are highly proficient in managing Australian Accounting for your Business. Our Accountants will not merely reduce your Accounting cost but will also increase the productivity and performance of your business. To provide business owners and managers with the information they need to succeed, we offer a broad spectrum of accounting services across several industries.
For companies operating locally or internationally, it is often difficult to establish a consistent and reliable payroll function. This can be remedied by engaging an experienced payroll service provider like SME accounting. Regardless of the size of your Business, we offer reliable payroll solutions as per your business requirements. Consider us as a part of your group and leave all your payroll related worries on us.
SME Accounting is South-Eastern Suburb based Accounting & Bookkeeping Services.
We are truly passionate in working with various industries. And there is nothing more gratifying than observing your profits grows at a great height. We enjoy working with both small and large business because it enables us to connect with business owners and helps them to resolve their most critical bookkeeping and accounting issues
SME Accounting is one of the leading and certified organisations offering Accounting, Payroll, Bookkeeping services. We are driven by the professionalism, zeal, and passion to deliver the first-rate services to the customers. We strive hard to help you and your business is successful, organised and inspired.
WHAT MAKES SME ACCOUNTING DIFFERENT ?
SME Accounting is a leading and renowned Accounting & Bookkeeping firm catering customers for more than 3 years. We ensure with us you will be served by a team of dedicated and experienced accountants & bookkeepers.
SME Accounting offers a diverse range of accounting & bookkeeping services at affordable prices. We are highly specialised in the domain of individual, companies, Trusts, and Partnership.
We are highly concerned about our clients. Therefore we strive to prioritise our clients by providing them world-class Accounting services across southern-east suburbs.
Our professional team offers fast and reliable accounting, bookkeeping payroll, cash flow management services, etc at the nominal cost. We're flexible to come to your place.
In comparison with our competitors, the services charges of our experts' are cost-effective as per the service quality. We provide best and the optimum solutions at the affordable prices.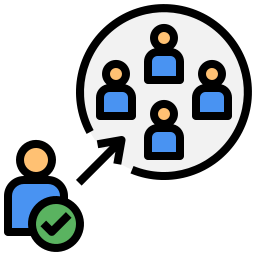 Our team of accountant, bookkeepers and financial experts are highly trained and experienced to offer a range of accounting services.
Accounting and Bookkeeping services in Cranbourne
We offer an array of accounting and bookkeeping services in Cranbourne that assist you to manage and grow your business. This is done with the help of our experienced team of accountants and bookkeepers in Cranbourn. Contact us for top-notch quality accounting and bookkeeping services in Cranbourne.
Accounting and Bookkeeping services in Pakenham
We at SME Accounting have a team of expert accountants and bookkeepers in Pakenham who provide our clients with hassle-free bookkeeping solutions. Our team of Pakenham Bookkeepers and accountants have the skills and knowledge required to create, operate, and grow an Australian business. We are here to make your business thrive. Contact us for premium quality Pakenham bookkeeping and accounting Services.
Accounting and Bookkeeping services in Narre Warren
SME Accounting offers a broad range of accounting and bookkeeping services to our clients in Narre Warren. Located in Victoria, we serve clients both in Australia and overseas. Our experienced team of accountants and bookkeepers in Narre Warren ensures you get premium services. For reliable, cost-efficient, and effective bookkeeping and accounting services in Narre Warren, contact SME Accounting
Me and my sister have been SME's client for last 2 years. SME's bookkeeping team in Cranbourne is highly effiicient and reliable.They go an extra mile to help you. Highly reccomended.
I have my business located in Narre Warren, but i dont reside there. I was scared, whether i would ever find a trustable accounting agency. SME accounting came to my rescue. They are highly efficient and cheap. I don't have to worry about my books back in Narre Warren anymore. Thankyou SME!
SME has been a great help to me. Thanks for being the best bookkeeper in Pekenham. Highly appreciate your services.
Thankyou SME's experienced team for proving me with hassle-free accounting and bookkeeping services in Cranbourne.